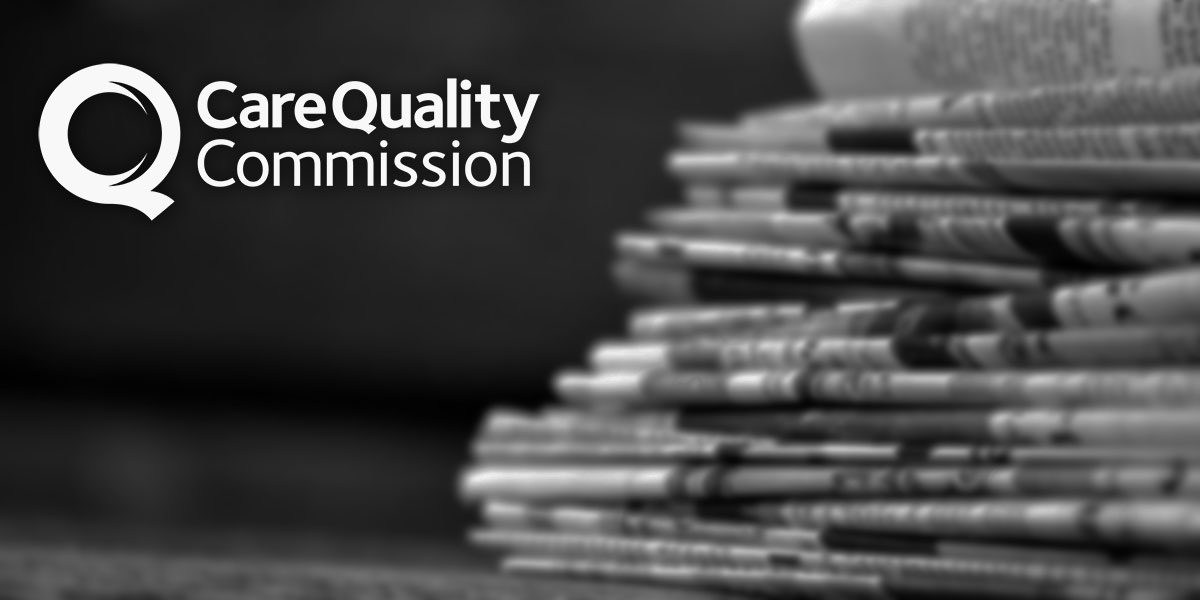 Policy-Safe helping clients prepare for CQC registration
POSTED ON MARCH 18TH, 2010
In order to comply with The Health and Social Care Act 2008, many of our customers are currently busy preparing to register with Care Quality Commission (CQC) by October 2010. The new system promises to bring many significant changes, not least, a much more robust system of monitoring, compliance and enforcement against a whole new set of regulations. Unannounced inspections are set to replace scheduled visits from inspectors which in the words of CQC:
Registration means that all health and adult social care providers will be required to be registered with us if they provide regulated activities.

Registration isn't just about the initial application for registration. We will:

Continuously monitor compliance with essential standards as part of a new more dynamic, responsive and robust system of regulation.
Seek information from patients and public representative groups, and from organisations such as other regulators and the National Patient Safety Agency.

If we have concerns that a provider is not meeting essential standards of quality and safety, we will act quickly, working closely with commissioners and others, and using our new enforcement powers if necessary.
Effective policy management key to success
Most organisations appreciate that effective policy management is key to preparing to meet the new regulatory environment. At a corporate level, having a robust policy management system goes to the very heart of good governance and yet many care providers fail to ensure their key policies and procedures are delivered, tracked, understood and accepted by their workforce. At a workforce development level, many of the new regulations will demand that care workers have received appropriate training, including access to appropriate policies and procedures such as Administration of Medication and Infection Prevention and Control.
The key question is: 'Are you confident that both your training and policies and procedures are delivered in a manner that will withstand scrutiny under the new regime'?
Step forward Policy-Safe
A simple yet extremely effective online solution to all your policy management headaches.
In short, Policy-Safe enables customers to develop an organisation-wide policy management solution which provides:
Senior Management with clear, demonstrable evidence of meeting governance accountabilities to industry regulators.
Compliance Managers with end-to-end control over policy communications and immediate visibility of potential risks and breaches.
Policy Administrators with instant efficiencies and cost savings from automated policy life-cycle management.
Key features and benefits of using Policy-Safe include:
Benefits
Demonstrate rigorous governance and control.
Respond dynamically to regulatory changes.
Avoid compliance and security breaches arising from lack of policy awareness.
Identify and correct inadequate customer support processes.
Cut costs resulting from operational inefficiencies.
Retain complete visibility and control over policy-related risks.
Prevent damage to reputation and brand.
Policy creation
Ability to support collaborative drafting of policies.
Importing of existing policies held as Microsoft Word or PDF documents.
Ability to easily assign different attributes and properties to different documents.
Privacy and confidentiality 'Chinese Walls' between operational departments.
Policy review
Workflow processes for approval and sign-off.
Automatic reminders to policy administrators to review policies.
Automated version control.
Presentation of policy documents
Controlled presentation of documents to employees via links from within Care Academy.
Single or multiple documents in one publication (batch).
Timescales for agreement.
Facility to schedule policy communication in advance.
Automatic presentation of policies to employees when changing roles in the organisation.
Role-based communication i.e. different documents to different groups of employees.
Access for employees to a personalised policy library.
Testing awareness
Optional testing of employee understanding of a policy.
Variable pass marks.
Flexible actions in the event of poor policy comprehension e.g. re-do, mark as non-compliant.
Ability for users to see the results of tests if required for use as a learning aid.
Surveys for gathering information.
Auditing and reporting
Comprehensive management information and audit trails on compliance.
Security on reporting e.g. restrict the Compliance department to running reports on just compliance-related policies.
Export reports.
To find out more about Policy-Safe please call 0330 995 0840 or contact us via our on-line form.